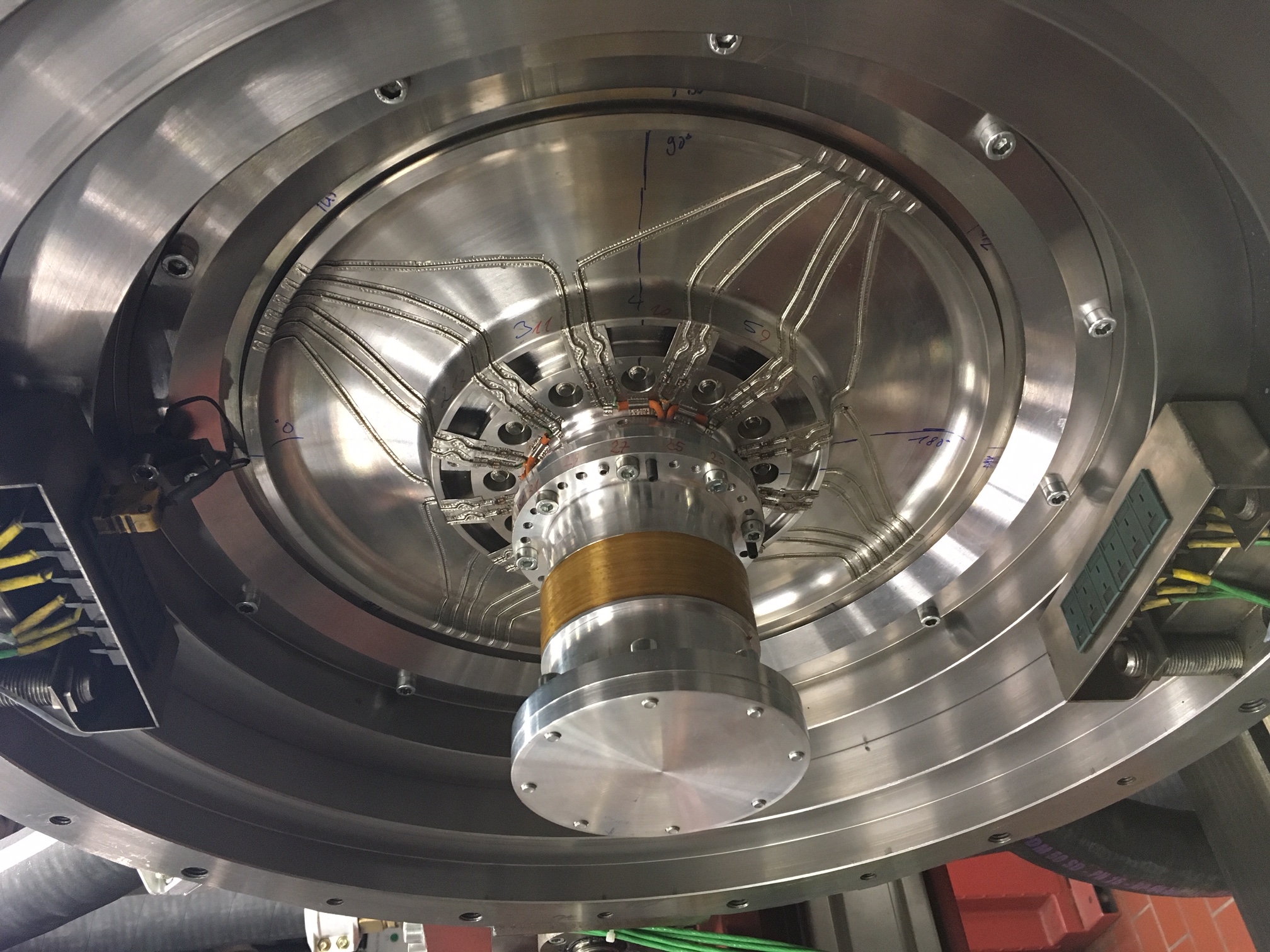 Description
The test rig is used to investigate the contact and leakage behavior of brush seals under typical engine operating conditions. Thermocouples are embedded in the rotor structure to record the rotor temperatures during seal contact. The temperature data can be used to draw conclusions about the rotor heat input by means of downstream FE analyses.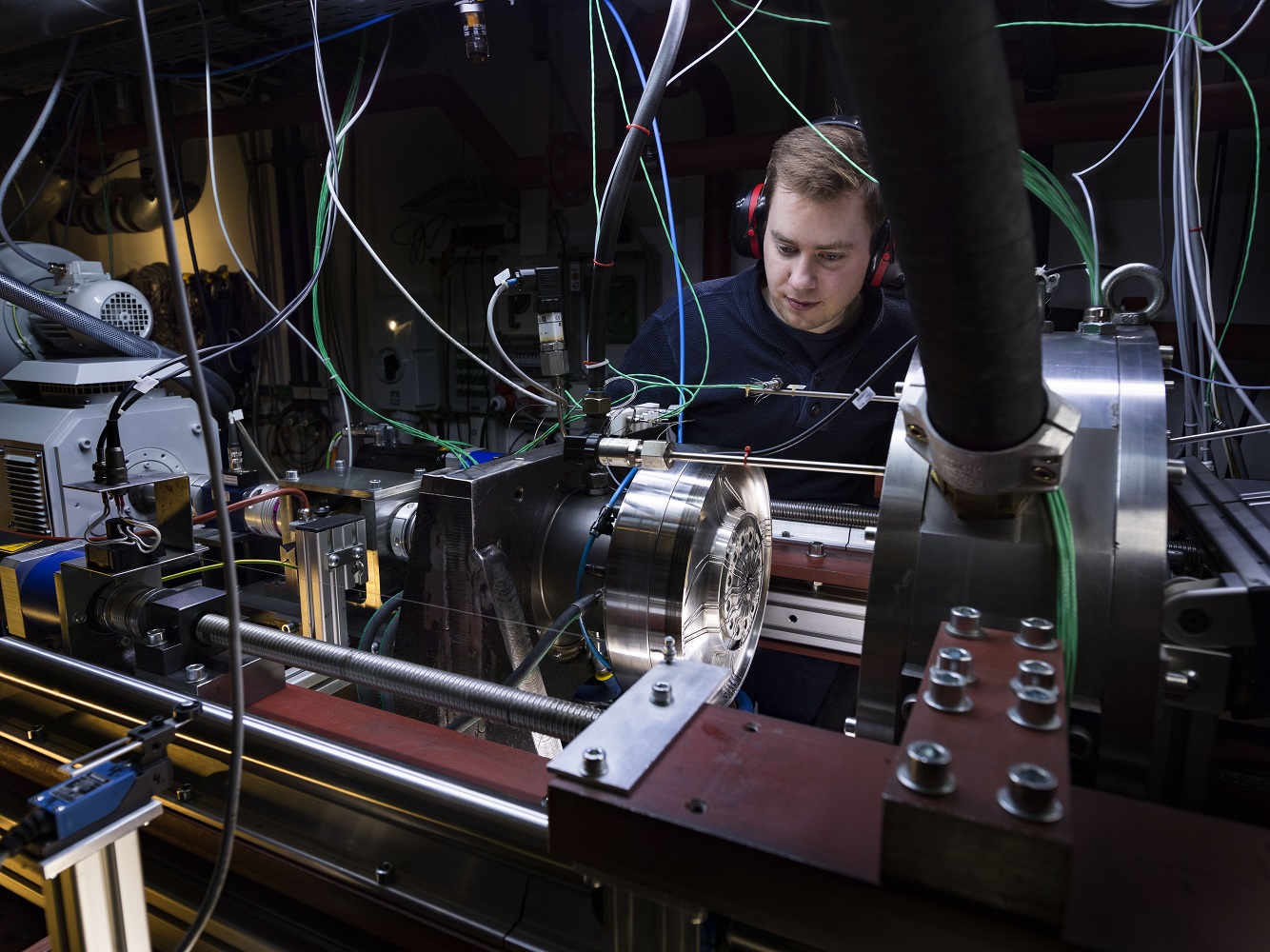 Possibilities
Temperature measurement in the rotating system using a telemetry unit
Rotor diameter: 300mm
Max. Bearing preload of the bearing to be tested: up to 50kN
Pressure difference across the brush seal of up to 9 bar
Relative speed between rotor and brushes up to approx. 280m/s
Infinitely adjustable overlap (concentric and eccentric) between rotor and bristle pack up to approx. 0.5mm due to conical rotor contour
The test stand can complete fully automated test cycles to achieve a high degree of repeat accuracy.
Measurement technology & control
28x type K thermocouples (rotating)
Type K thermocouples (static)
Pressure transducers (upstream and downstream and in the pressure relief chamber of the brush seal)
Mass flow rates (orifice plates DN32-DN100)
Torque and speed
Relative position of the housing to the rotor using capacitive distance sensors
Optical access by means of borescope
Data acquisition and test bench control using NI LabVIEW and Beckhoff PLC