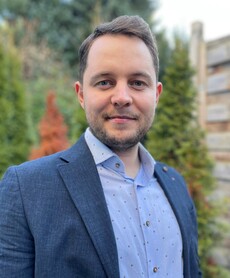 Dr. Cihan Ates
Institut für Thermische Strömungsmaschinen
KIT, Campus Süd
Geb. 30.60
Straße am Forum 6
D-76131 Karlsruhe

MAI-Group Web Page
Interessengebiete
Smoothed Particle Hydrodynamics (SPH)
Wärmestrahlung
Mehrphasenströmung
Mathematische Modellierung
Wirbelschicht
Saubere Verbrennungstechnologien
Veröffentlichungen und Tagungsbeiträge
Book Chapters
3D Predictions of the Primary Breakup of Fuel in Spray Nozzles for Aero Engines
Dauch, T. F.; Chaussonnet, G.; Keller, M. C.; Okraschevski, M.; Ates, C.; Koch, R.; Bauer, H.-J.
2022. W. E. Nagel, D. H. Kröner & M. M. Resch (Eds.), High Performance Computing in Science and Engineering '20 Hrsg.: Nagel, Wolfgang E.; Kröner, Dietmar H.; Resch, Michael M., 419–433, Springer.
doi:10.1007/978-3-030-80602-6_27
Posters
A Holistic View on Urea Injection for NOxEmission Control: Impingement, Reatomization and Deposit Formation
Börnhorst, M.; Dörnhöfer, J.; Ates, C.; Samkhaniani, N.; Pfeil, J.; Wörner, M.; Koch, R.; Bauer, H.-J.; Deutschmann, O.; Frohnapfel, B.; Koch, T.
2019, September. 6th International Symposium on Modeling of Exhaust-Gas After-Treatment (MODEGAT VI 2019), Bad Herrenalb, Germany, September 8–10, 2019