Support For Adaptive Seals Test Rig
chair:

Jet engines / Gas turbines / Rotating Test Rigs / Measurement Technology

type:

HiWi-Stelle

tutor:
Aufgabenstellung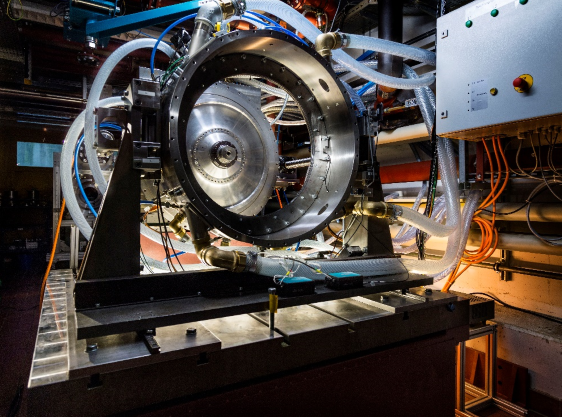 Within modern gas turbines, contactless sealing mechanisms are necessary to seal the airflow between high-speed rotating and stationary surfaces. These seals operate with a minimum possible gap width between the rotor and the stator, so that the leakage is reduced and the maximum turbine inlet temperatures and pressure ratios can be increased. In the adaptive seals test rig at ITS, prototype adaptive seals are tested against a rotor and activated with controlled inlet and outlet pressurized air flow.

This HiWi-position comprises of a variety of practical tasks related to the preparation and execution of test runs with the adaptive seals test rig. This includes assembly and preparation of the seal, calibration of the displacement sensors and assembly & commissioning of the seal within the test rig, observation and operation of the test rig. Finally, a small amount of data processing may be required using Matlab.

In summation, this work offers excellent hands-on experience with a detailed test rig set-up, investigating cutting-edge sealing technology. Both LabVIEW and Matlab will be utilised, although prior-experience is not required.

20 hours/month.